Gas boiler repair, servicing and installation. Boiler servicing Bristol, Gas Safe Engineer Number 506681
Need a New Boiler ? Get a Quote 
Repair, Servicing & Installation
Many people do not realise how important a boiler is until it stops functioning. When a boiler is not functioning you are left with cold water, no heating and most probably a huge bill for emergency repairs. Rather than paying an extortionate amount of money to have your old boiler fixed, invest in a new one. We offer free quotations on boiler upgrades and new heating systems.
When installing a new system there is a lot consider especially when taking into account new regulations and environmental issues. Mark Cameron's employees are fully up to date with the latest regulations and Vaillant and Ideal accredited installers giving you extra peace of mind. An assessment of the property is carried out to ensure the right size boiler is chosen.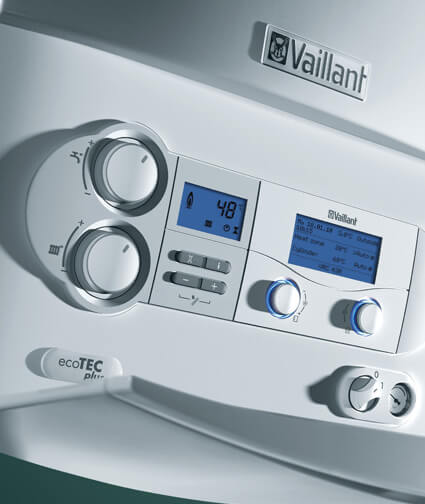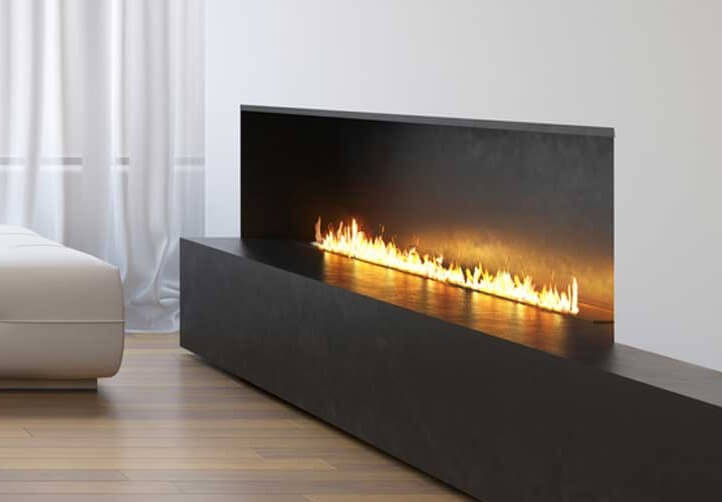 Installing and repairing central heating systems requires experience, a high level of qualification and skill. The central heating systems these days can combine components such as unvented domestic hot water cylinders, condensing combination boilers, pressurised systems and digital controls. Our Gas Safe engineers are fully qualified and trained to design install, repair and service central heating systems.
In a gas heated home boilers account for around 60% of the carbon dioxide emissions. By replacing a G rated boiler with a new high efficiency condensing boiler and improving your heating controls you will essentially cut your home's carbon dioxide emissions and could save as much as £225 annually.
15 years is around the current lifespan of a boiler. Fitting an A rated high efficiency condensing boiler with the correct heating and hot water controls can make a big difference to your heating bills over time.
Below is a guide on everything you need to know about condensing boilers, heating controls and 'heating your home efficiently'.
What is a high efficiency condensing boiler?
A high efficiency condensing boiler functions on the principle of recovering as much as possible the waste heat which is normally wasted from the flue of a conventional (non-condensing) boiler. High efficiency condensing boilers convert up 86% or more of their fuel into heat, compared to a old G rated boiler which converted 65%.
Is my boiler a high efficiency condensing boiler?
If you have an A-rated boiler then it is a high efficiency condensing boiler according to SEDBUK ratings.
How do I buy a high efficiency condensing boiler?
Contact us and we can talk about all the options available and provide you with a free quotation.
What are heating controls?
Heating controls keeps your home at a comfortable temperature making it warm when you want it and simply switching it off when you do not want it on.
Heating Controls Include:
A room thermostat
A programmer
A cylinder thermostat
A combined programmable room thermostat
Thermostatic radiator valves also known as (TRVs)
Get in Touch
For advice or a free quotation for boiler repairs, servicing and installation in Bristol

Mark came out to quote for taking out an old boiler and replacing with a new combi boiler and changing all the radiators in the house for us. Top guy very professional, friendly, clean and tidy and did a fantastic job on the whole installation.No hidden costs everything was quoted upfront. I wouldn't hesitate to recommend mark to anyone.
Reeser Nhr
I was wary initially of calling out a plumber I didn't know, but my fears were allayed when Mark arrived to sort out our boiler problem. He was friendly, professional, clear on prices and charged what he said he would, clearing up behind himself as he went. I would highly recommend Mark Cameron Heating & Boiler Repair and he is now definitely my go-to boiler repair man.
Samantha Mignano
We have gained an enviable reputation for honesty, customer satisfaction and value for money over the years. We can assure you our skilled engineers provide the highest quality of services and workmanship. If you would like a quotation or have any queries please feel free to contact us.
Our Office
Mark Cameron Heating, 3 Eagle Drive, Patchway, Bristol, BS34 5RJ
Open Office Hours
M-F: 8am - 6pm
S-S: 10am - 4pm
Get in Touch
0117 976 0771 or 07836 537576